[Cphi India 2019] We will bring our new Gelatin and Collagen Series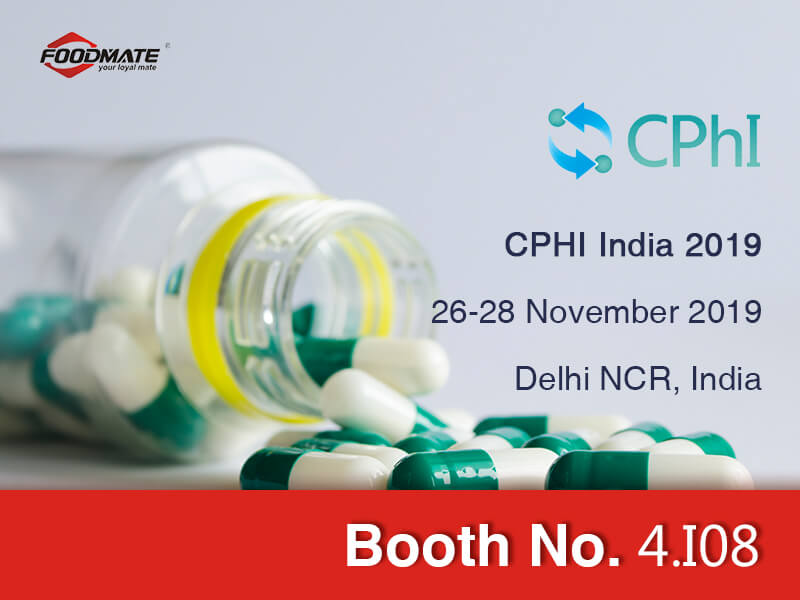 On 26-28 November, Foodmate will attend the CphI India Exhibition in Delhi NCR India.
Mark your calendar to visit Cphi India, and it will be great if you could visit Booth 4.I08, so that we can get a chance to communicate face to face.
This time, we will bring our new gelatin and collagen products from our Manufacturer:
FoodGel

™

Food Gelatin

CapGel™ Pharmaceutical Gelatin

PureGel™ Fish Gelatin

FlavorGel™ Gelatin Powder

FoodPep™ Collagen Peptides
If you plan to go to Cphi India Exhibition, please contact us or our sales directly, and we will prepare samples or some gifts for you in advanced.
Looking forward to meeting you soon.