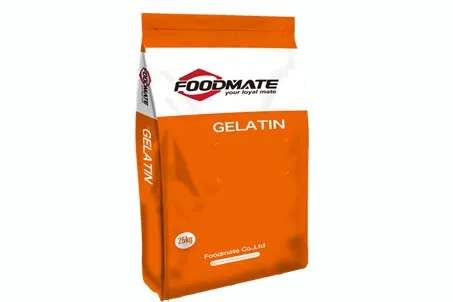 01 Jan
bovine gelatin | Gelatin Manufacturers Trends: Rapid Development of China
Gelatin is prepared by hydrolysis of animal bone, skin, tendon, tendon and scales. The style is light yellow to yellow solid like granule, flake, powder, etc. Gelatin production methods include lime milk and hydrochloric acid. Gelatin production facilities are relatively simple.So at present, there are manufacturers in many countries around the world. So what is their current situation?
The status of global gelatin manufacturers
The history of gelatin can be traced back to the 19th century, when gelatin was born in Europe. With the continuous growth of the world's population and the increasing demand for gelatin in the pharmaceutical, cosmetics, food and beverage industries, China has rapidly emerged as the world's major gelatin exporter and producer. In addition to China, Japan, India and other Asian countries are also the world's major producers and exporters of gelatin.
Global gelatin manufacturer
Rousselot
Rousselot has more than 130 years of experience in gelatin and collagen production, with 12 production facilities worldwide. With an annual output of 85,000 tons, it is the world's largest gelatin and collagen producer. Rousselot group entered China in 1996. Currently, its China headquarters is located in Shanghai and it has 4 joint ventures in China.
Gelita
Gelita Group is the second largest gelatin producer in the world. Its annual output reaches more than 80,000 tons. In Europe, the Americas, Asia has 23 large gelatin production enterprises. The management headquarters is set up in Shanghai, China, and there are four manufacturing sites in China.According to Gelita's internal confirmation, Kind&Knox, an old gelatin-making company that originated in the United States, officially changed its name to Gelita USA Inc. in 2003.
PB
PB, a subsidiary of Belgium's Tessenderlo Group, is the world's third-largest gelatin manufacturer. Its annual output is 43,000 tons. PB has factories in six countries including China, the United States, Germany and the United Kingdom.
The situation of Gelatin manufacturers in China
China's gelatin industry has a long history of development. It originated in the 1950s. At present, China has more than 100 domestic gelatin manufacturers. Most of them are small factories with an annual average of less than 2,000 tons. There are few manufacturers with an annual output of more than 4,000 tons, and most of them are joint ventures. The number of edible and medicinal gelatin manufacturers with national production licenses is even smaller.
bovine gelatin" href="../../../current-situation-of-global-gelatin-manufacturers/">

Foodmate

 

is an expert on manufacturing gelatin and collagen with an R&D team of over 8 years of experience. It is a 100% owned subsidiary manufacturing plant of Foodchem Group, the TOP 3 Suppliers & Manufacturer of food ingredients in China. The manufacturing base covers an area of about 6600㎡, whose production capacity reaches 18000 tons/year. Both pharmaceutical and food-grade gelatin are exported regularly to over 52 countries. All products are fully certificated on HALAL, ISO 22000, ISO 14001, ISO 9001, and FDA.